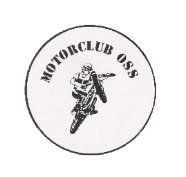 Motorclub Oss, M.C.O. was founded on November 1, 1971 by a number of motocross riders. They wanted to turn the motocross club they already had into an official association with a board that would preferably not organize active cross competitions. They each put 500 guilders in a pot that could be used as seed capital. The board was formed by Paul Pouwels (chairman), Jo van Berkom, Paul Nelissen, Jo van Veghel, Jo Strik and Wim van de Boom.
Articles of association were made and on 1 November 1971 Motorclub Oss was officially registered with the notary. The club joined the Dutch Motorsport Federation (N.M.B.). The clubhouse became "het putje" on the Willibrodusweg in Oss.
After its establishment in 1971, the board of Motorclub Oss again submitted a request in 1972 for the use of a cross-track near the port, this site was provided for training and organizing competitions. Subsequently, a track was allocated to the IJsselstraat.
Foundation St. Motocross Oss

In April 1981 an organizational foundation was established from Motorclub Oss with the name Stichting Motocross Oss, which was affiliated with the K.N.M.V. The first board was formed by Cees Bosman (chairman/controller), Jan Schermer (secretary and PR) Paul Pouwels, Jo Strik and Martien Kivit. The aim of this was that large competitions would be organized under the foundation.